Marietta Vinyl Siding Options
When it comes time to replace your siding, you've got lots of options. There are dozens of installers throughout Marietta offering the same or similar vinyl siding and trim options, and most of the time, those options will all look fairly similar.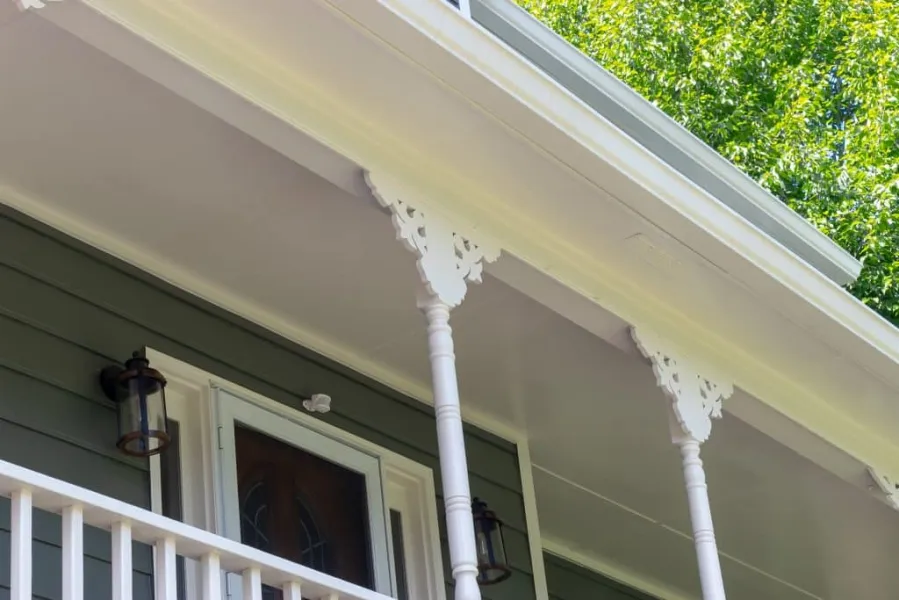 Benefits of Vinyl Siding
There are lots of benefits to choosing vinyl siding. When compared to other, older styles of siding—like wood siding—vinyl offers superior protection and durability. Some of the most important benefits of choosing vinyl for your home's siding and trim include:
Cost: Vinyl is more affordable than some premium siding products like James Hardie™.
Durability: Vinyl siding can last on most residential buildings in Marietta for 40 years or more!
Low Maintenance: Little to no maintenance is required for vinyl siding, as opposed to other options like wood siding which requires consistent resealing or painting if you want it to remain effective.
Protection: Vinyl offers superior protection against inclement weather and moisture when compared to wood siding.
Options: Your options for color and design are nearly limitless with vinyl siding!
Let Us Help You!
Our team has built its reputation on our commitment to professional practices, quality communication, and expert installation practices for more than 25 years, and we're ready to take on your next residential siding replacement in Marietta or the surrounding areas!
Choose SuperiorPRO as Your Siding Installer
When you need to install new siding on your Marietta home, SuperiorPRO is the superior option for your needs. Our professional edge comes from our more than 25 years serving Marietta, Atlanta, and the surrounding areas. We're well-versed in the specific issues that can arise on siding installation projects in our area, like warping due to high temperatures and sun bleaching, and our installers are trained to anticipate and react to those issues before we even start your project. Our team's knowledge paired with our industry-leading warranties make SuperiorPRO the best choice for your siding replacement.
Ready to increase your home's curb appeal and value all at once? Contact us to talk about installing new vinyl or premium James Hardie siding in Marietta today!