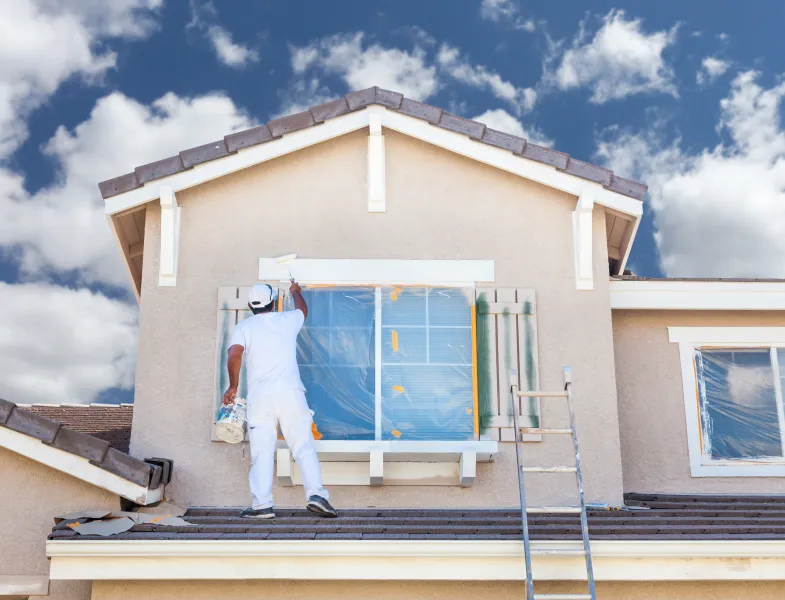 Trust SuperiorPRO For Kennesaw Residential and Commercial Painting
At SuperiorPRO, we want you to have a beautifully painted home both now and in the future. That's why we only use the very best painting products from Sherwin Williams and Kennesaw painting contractors experienced with the very best of techniques. We also want you to have your mind at ease, so we offer free quotes as well as a written warranty. Our Kennesaw painting contractors even have referrals and a portfolio of our past projects available so you can be certain you've come to the right place.
We care about your experience with our company so much that our painting contractors in Kennesaw will be right by your side throughout our entire painting process to ensure that you are completely satisfied with our work. Our painting contractors of over 20 years can also touch up your deck! Contact SuperiorPRO for more information on how we can protect your deck from moisture or to get a quote on your next painting project.
Contact SuperiorPRO
If you're looking into an exterior renovation project, contact Atlanta's experts at SuperiorPRO. We can help update your home to ensure all the important little details turn out perfectly!
Our Painting Process
Not only are we ready to complete your painting project, but we're ready to walk you through our process to ensure you are taken care of, beginning with a prompt and personal reply from one of our exclusive Kennesaw painting contractors. After signing a contract with us, you will be assigned a project manager who will supervise our Kennesaw residential and commercial painting team and ensure clear communication with you. Before beginning work at your home, our exceptional managers will talk with you about the job to make sure everyone is on the same page about the work to be done. They will provide their contact information to you as well as explaining their role and how they work with the painting team. After your Kennesaw residential or commercial painting project is finished, we will inspect it with you to make sure you're completely satisfied with the job. Only when you've seen the full project and indicated your satisfaction will you be asked to sign off on a Certificate of Completion. It's not enough for us to only provide a professional paint job, we also want to provide a positive experience. Contact us now for your free quote or to request referrals and our portfolio. Home Windows Siding