Marietta James Hardie Siding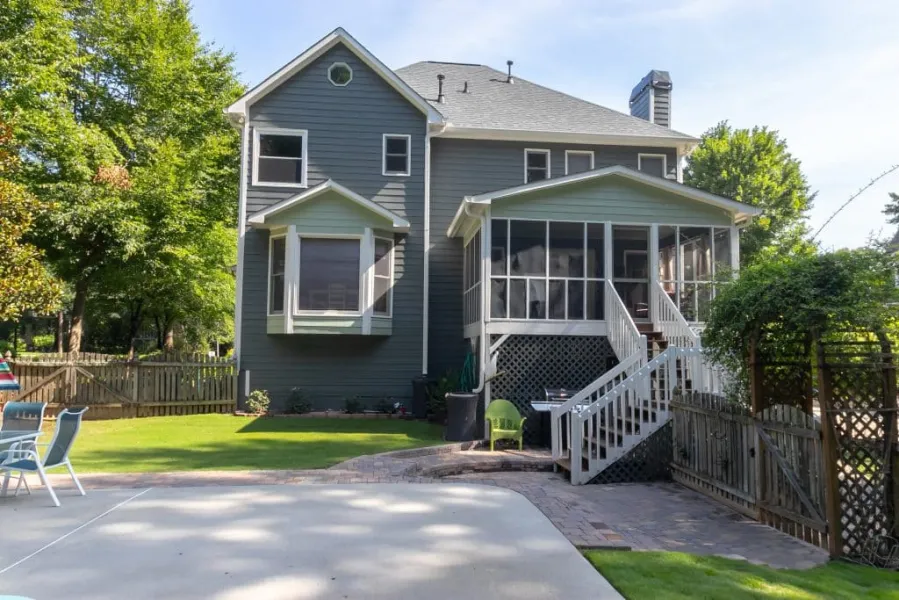 Superior Siding Options in Marietta
Installing new siding on your home is a big investment in its future, so when you're ready to make the leap, you deserve to work alongside a trusted team with a track record of excellence. As Marietta's James Hardie siding installation experts, SuperiorPRO is proud to offer premium products from one of the most awarded manufacturers of siding products on the market.
We trust James Hardie's cement fiber siding for a lot of reasons. First, it's vigorously tested for peak durability and weather resistance to keep your home—and everyone inside it—better protected. Additionally, their ColorPlus® technology means you won't have to pick up a can of exterior paint for the life of your siding. James Hardie's products installed by the experts SuperiorPRO are the perfect recipe for gorgeous, long-lasting new siding in Marietta.
Install New Sliding in Marietta
When you're ready to update your home's curb appeal, SuperiorPRO is ready to help restore the gorgeous home you first fell in love with. Give us a call or fill out the form below to schedule a free quote for your new siding and start the search for your home's aesthetic.
Color & Design Options
With multiple siding styles in bold premium colors, SuperiorPRO can help you find the right configuration for your home. Our color specialists can help you pick one or more siding colors, a trim color, and even an exterior door color for a home that makes a statement all the way from the street. Maybe you love a classic vertical siding in a neutral color—we can help you pick the crisp color you've always wanted. But if you want shingle siding on the upper part of your craftsman home and horizontal lap siding in two different, bold colors to make a statement all the way from the street, well, we can help there too.
Durable Cement Fiber Siding- James Hardie
SuperiorPRO is authorized to install all James Hardie siding products, including vertical fiber cement siding, horizontal fiber cement lap siding, and fiber cement shingle siding. Homeowners sometimes wonder why we suggest James Hardie's cement fiber siding options, and the answer is simple: Their products provide the absolute best protection against storm and moisture damage, and that's what we feel our customers deserve.
HardieZoneⓇ System
Plus, all the James Hardie siding we install is specifically tailored to Marietta's climate HardieZoneⓇ system. This system is a way to ensure installers are equipped with the best products for their region's specific needs (hello, Georgia heat!) so homeowners get siding that's prepared for the type of weather you're most likely to see. Siding that's built with your needs in mind is siding that can protect you from whatever the wind blows your way.