Marietta Siding Repair
In certain cases, one area of your siding may need to be replaced early. This can be because of freak accidents and impact damage, or you may simply have one part of the siding that didn't age as well as the rest. In these scenarios, the siding repair professionals in Marietta at SuperiorPRO will replace the affected area, providing a seamless look between your old siding and the repaired section.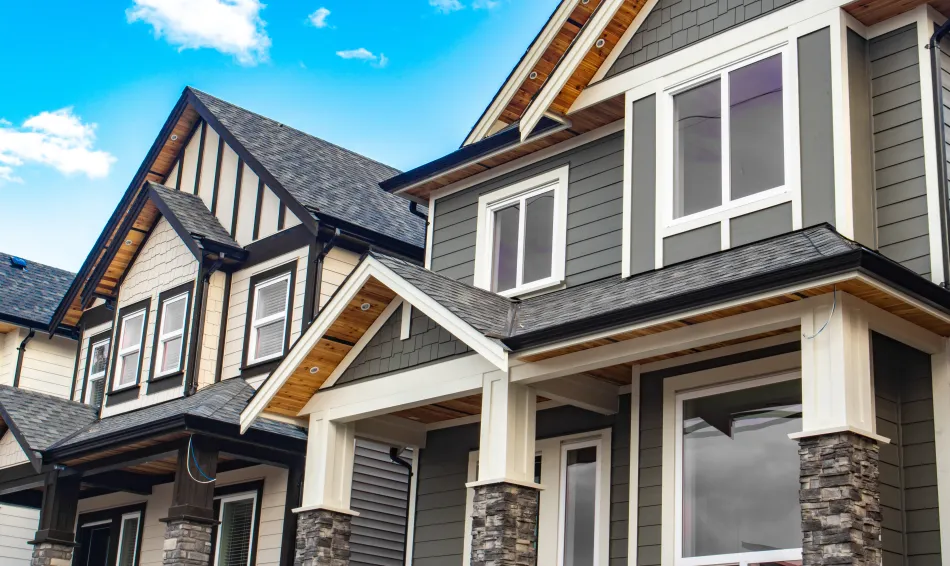 Why SuperiorPRO?
The professional edge our siding repair experts in Marietta have gained throughout our 25+ years in business along with our industry-leading warranties and access to premier products—like durable, beautiful James Hardie™ siding and trim.
Common Siding Repair Issues
To repair a small portion of poor siding presents some specific challenges as well as all of the regular challenges you'd face during a full siding replacement project. Some of the common issues that pop up when a section of your siding is improperly repaired include:
Repairing Too Small an Area
The whole point of a repair is to fix a section of your siding without replacing your whole home's coverage. When we replace a section of siding, our team will replace that entire side of your home to ensure the siding looks seamless without opting for a full replacement.
Mismatched Siding Color
Nothing's worse than mismatched siding you can spot from the street. Our Marietta siding repair team uses color matching technology to ensure a seamless finish.
Warping & Buckling
Hot temperatures paired with siding that was installed too tightly can lead to warped or buckling siding.
Cracking & Noise
Impact damage from hail, branches, and other debris as well as moisture problems can cause cracks to form. Loose siding can also cause irritating noises when it expands and contracts with changing temperatures.
Moisture & Sagging Siding
Improperly laid moisture barriers allows water into your home, creating noticeable water damage and even structural issues down the line. When siding is installed too loosely, you may notice a "melting" look as siding starts to sag.
Mold Growth
When water gets behind your siding, mold can grow and create both a structural issue for your home and a potential health hazard for your family.