Marietta Vinyl Siding
Vinyl siding is an excellent choice for a low-cost, long-lasting, and visually appealing siding alternative. Choose from a variety of styles and finishes to find your perfect siding solution.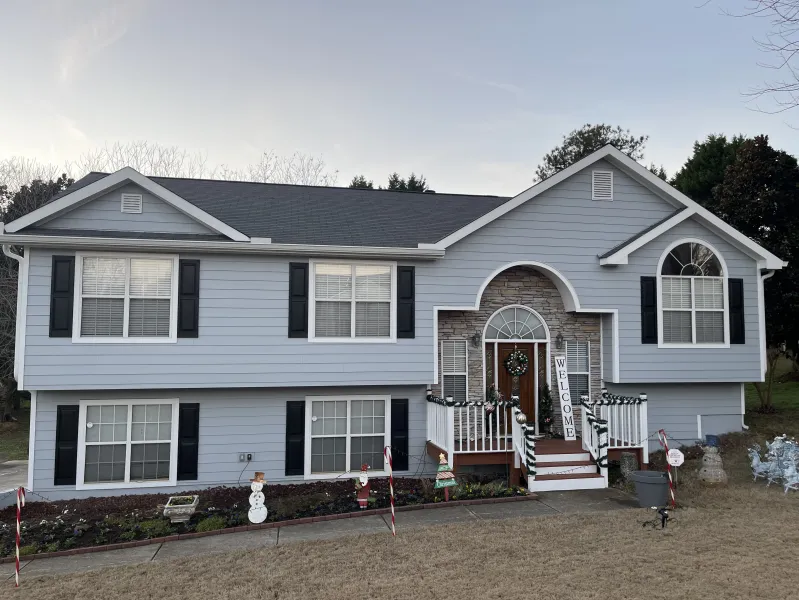 Marietta Vinyl Siding Installers
You Can Trust
SuperiorPRO Marietta is a group of professionals who understand the siding technique from top to bottom. Whether it's a question about selecting the right siding materials for your house, funding, home value changes, or warranties, we've got your back. When you have questions about vinyl siding, our Marietta vinyl siding installation professionals have the answers.
How do I choose a reputable siding company?
Which siding products are best for our home?
Will new siding increase my home's value?
What does the process of installing new siding entail?
Who provides the best warranties for new siding in Marietta?
What are my financing options for new siding?
We can answer these questions for you. We want to help you feel confident you're getting the best quality siding and installation for your home.
High Quality Siding Materials
For decades, SuperiorPRO has installed high-quality siding materials in Marietta and the surrounding areas. Ours is one of the most reputable vinyl siding construction companies in the region.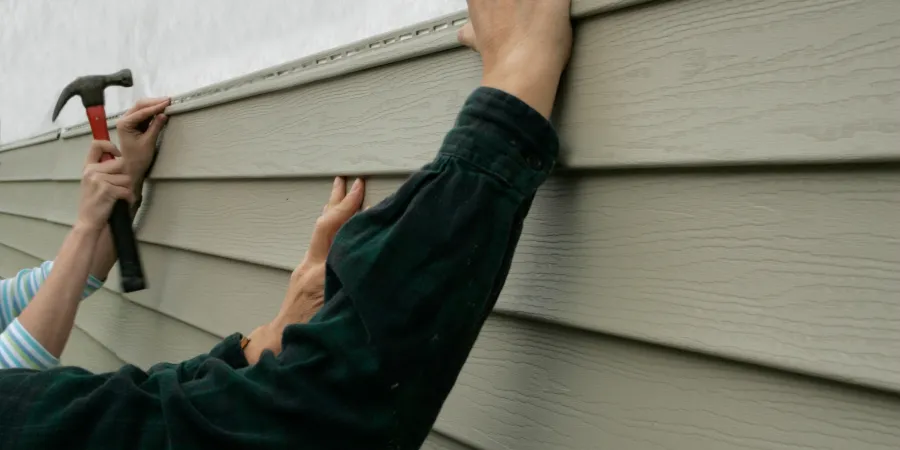 CraneBoard® Solid Core Siding®
This low-maintenance siding choice also has excellent thermal tolerance, ensuring that your home's interior temperature remains constant regardless of the weather outside. Since there are over 20 options of shades to choose from, we know you'll find your perfect match.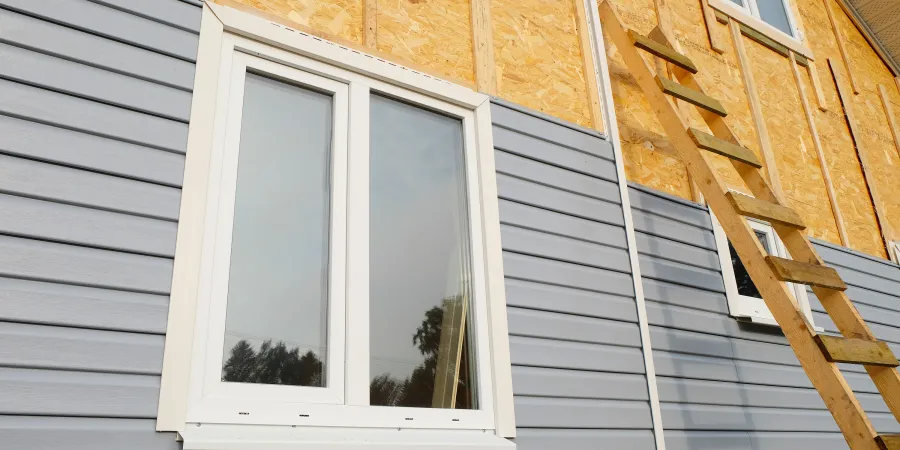 Shake Shingles
Shingle-style siding, whether staggered or straight edged, is a perfect way to bring aesthetic appeal to the exterior of your house. Our Marietta shake shingle installation team can ensure your home has a distinctive appearance.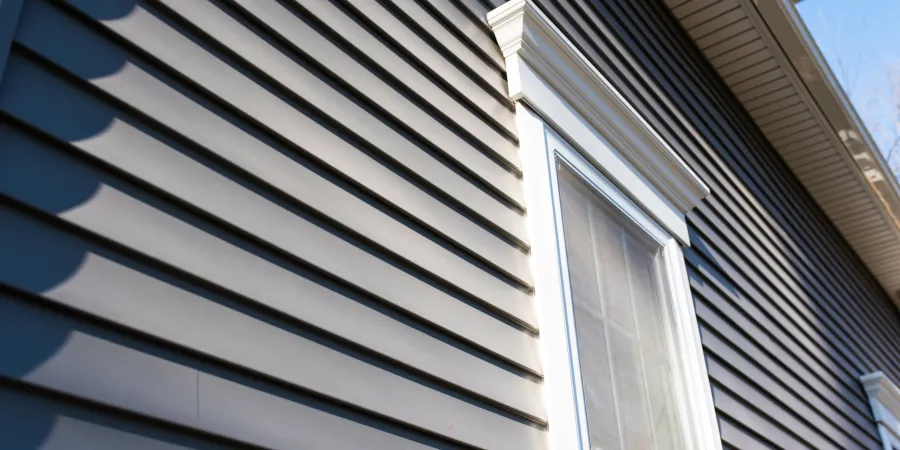 Premier Pointe Vinyl Siding
Premier Pointe Vinyl Siding is a great option for your Marietta vinyl siding installation project because it has excellent wind and thermal tolerance as well as a range of texture and paint choices. Get essential exterior security as well as the desired curb appeal in one package!
Contact SuperiorPRO
If you're looking into an exterior renovation project, contact Marietta's experts at SuperiorPRO. We can help update your home to ensure all the important little details turn out perfectly!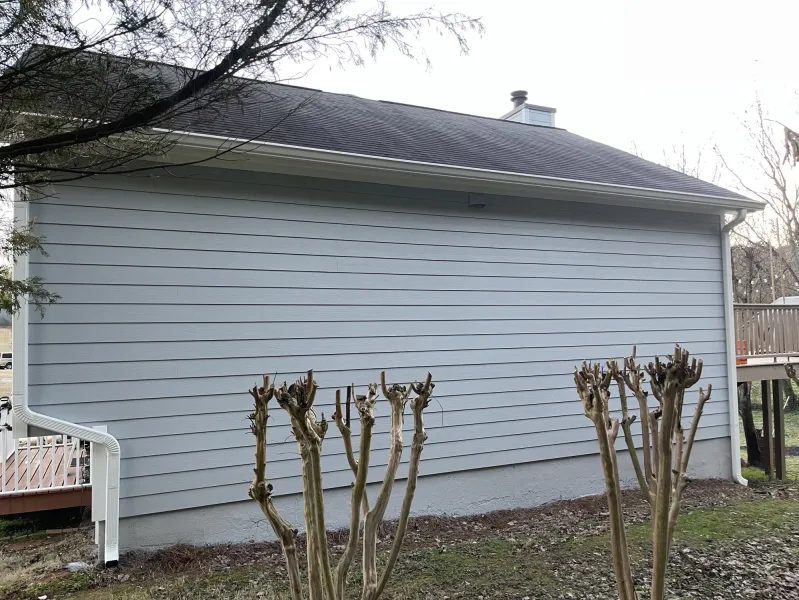 Big Project, Big Investment
Energy Efficiency
One of the most effective ways to ensure you're not wasting your energy is to install siding. Siding helps your home retain cool air in summer, keeps warm air inside in winter, and seals your exterior against potential leaks.
Warrantied Siding for Lasting Peace of Mind
Since we know the unpredictable will happen, all siding projects completed by your Marietta SuperiorPRO team come with industry-leading warranties. At SuperiorPRO, we're committed to delivering the best siding products with the best customer service and warranties. We know you have choices when it comes to your siding project, and we're dedicated to making your home look its best now and years into the future. Contact our team at SuperiorPRO today. Our consultants are standing by to help you through every step of the process and ensure you're satisfied with your home's beautiful new look!
Marietta's Vinyl Siding Experts
When we take on a siding project or any exterior home renovation project in Marietta, we make a promise to the homeowners. It's how we've maintained a glowing reputation for more than 20 years, and includes the following:
We will always do what's right for you.
We will effectively communicate with you throughout your project.
We guarantee customer satisfaction but want to go beyond that; we aim to delight you with our service.
We will only use the highest quality materials and best installation techniques.
And finally, we will focus on you, and on every customer, as if our future depends on the success of your project — because it does.
Benefits of Vinyl Siding
When you're ready to update your home's appearance and provide some added protection, vinyl siding is a smart option. SuperiorPRO's installation experts use the most effective practices and adhere to the strictest standards of safety to ensure your home is protected. Aside from the ease of installation, there are plenty of reasons to choose vinyl siding for your home:
It's a cost-effective option.
We offer a variety of color choices: 15 standard colors and 8 premium color options
Vinyl requires little maintenance and has long-lasting, sun-resistant color.
Strong insulation value helps manage your home's interior temperature.
Transferable lifetime warranties come standard on all new siding projects.
Marietta SuperiorPRO
At SuperiorPRO in Marietta, we only use siding products that meet the standards listed above to provide our customers with a durable, long-lasting solution. Siding options like wood, metal, or stone typically don't provide the protection your home needs and will require repairs or replacement.
If our team understands one thing, it's that our best asset for future growth lies in our ability to earn and keep the trust of every person we work with. Contact our team today to talk about installing new vinyl siding in Marietta to see what a big difference a little promise can make.