When it comes to the appearance of your home, the details matter. The finishing touches are important in creating an overall aesthetic and tying together a color scheme. Among these details, the colors of your window trim are particularly important to get just right.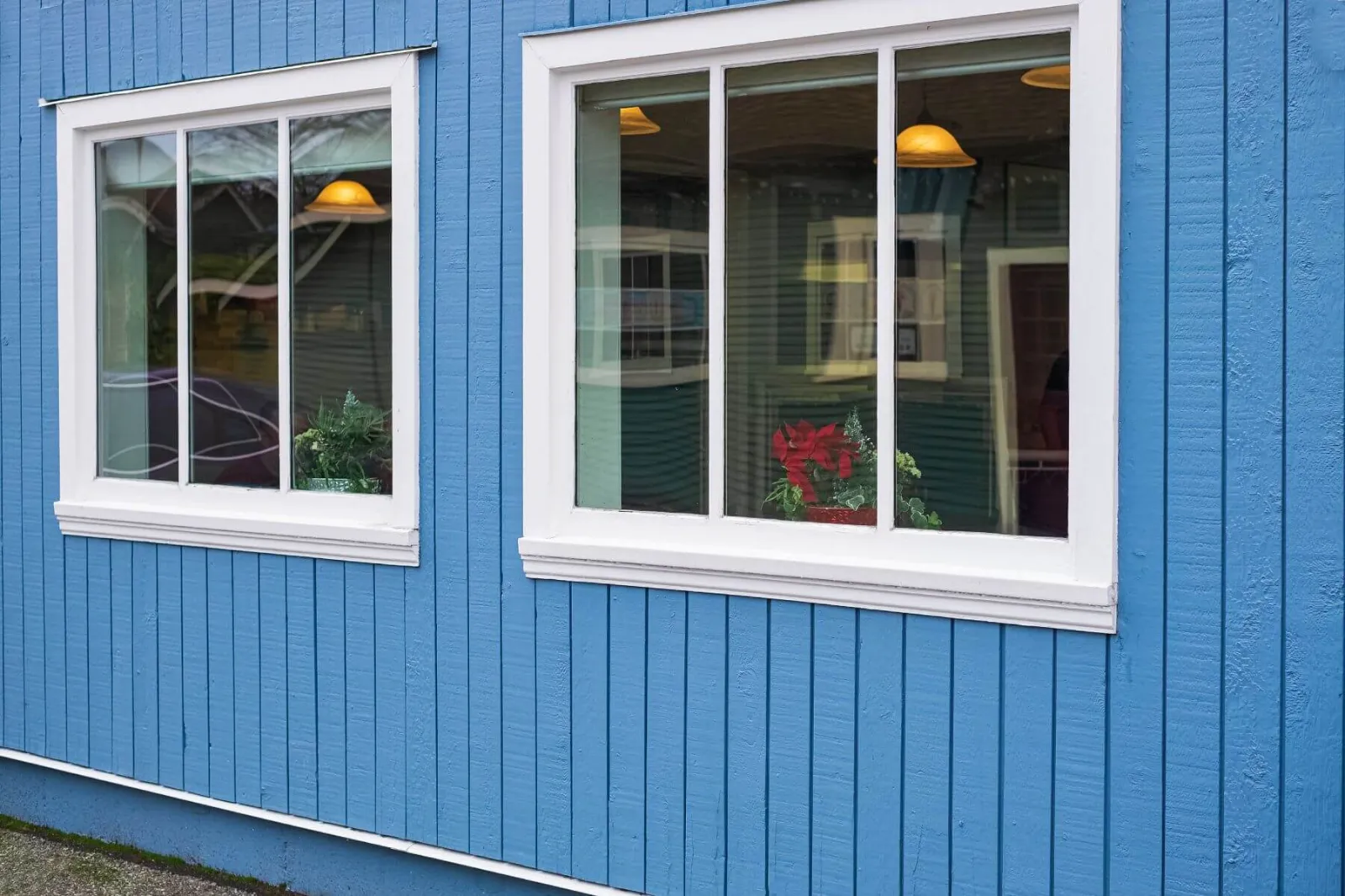 It isn't always as simple as looking at a color wheel. The home's architectural style, the material of the window trim itself, and the material of its larger exterior must be considered. When in doubt, get a quick consultation with our team of experts to guide you toward the correct path.
Know Your Current Color Scheme
Window trim colors are all about complements and contrasts. What do you want to stand out? Where do you want your eyes to go?
But that can't be the only consideration. If your exterior window trim paint colors don't fit your overarching color scheme, they'll stick out like a sore thumb. It's possible to go bold with something bright and vibrant, but you don't want to do it badly-choose based on the trim material and your larger design goals.
Do you have a warm color scheme with browns, tans, reds, and gold? Or does it contain cooler greys, blacks, blues, and whites? Nail this down before you start daydreaming about different window trim color ideas .
Traditional vs. Modern
Some of the following trends are newer than others. Natural wood exterior window trim paint colors , for example, have only been trendy since the 2010s-except for truly historic homes-while the white window trim exterior has been around for decades and decades.
Traditional colors lean toward warmer color palettes (tans and brick reds), and modern to cooler (bronze, black, and grey).
Classic Black and White Window Frames
Going with a black or white window trim exterior color can be a safe and stylish option-but it all depends.
Black is demanding and bold. More of it will make your home look dark and uninviting. But black trim can leave a very modern and sleek impression when paired with plenty of light colors. Our darker bronze exterior paint color has a similar effect.
The white window trim exterior is safe. It usually matches the window's trim and doesn't clash with other colors. Unless your home is painted a darker or more intense color, it won't stand out or make an impact.
Instead, it highlights and increases the impact of other aspects of the interior-the siding color, entrance, shutters, or even the windows themselves.
Naturals and Neutrals
Earthy and natural wood tones are prevalent in farmhouses and modern-style homes. Like white, wood windows can provide stunning contrast depending on the more extensive exterior color. It may also blend seamlessly and complement the exterior paint in a discreet yet homey, welcoming way.
Some of our most popular light, natural exterior trim colors are tan, driftwood, and cream. We also offer a rust-red brick color. It isn't bold, per se, but it provides a lot of warmth.
Darker options include chocolate and even pine-a natural, deep green that pairs beautifully with white and cream exteriors.
Paint Quality Matters
Everyone wants a coat of paint that lasts years and looks the same as when slathered on. That goes without saying! But this is especially true for an exterior paint that faces formidable challenges such as:
UV rays

wind and rain

bugs and pests constantly bombard window trim colors
As a result, the quality of the pigments is even more critical than that applied to your home's interior.
That's why Superior PRO partners with Sherwin Williams to give you the best and brightest fade-resistant exterior paint job possible.
Poise Your Painting Project for Success
We'd recommend painting exterior frames between September and October-the temperature and humidity are perfect for quick, seamless paint jobs! This is the best time of year for basically any home exterior maintenance .
It also tends to be the busiest time of the year for families as school is back in session, and we're swinging back into fall sports. Relying on our professional painters will take the burden off your shoulders, give you your precious weekend hours back, and leave you with a beautiful finished product you can enjoy for years.