When house paint wears off, it takes away all the visual appeal of your house. You might've decided to repaint it, but the most troublesome part is to choose the right color.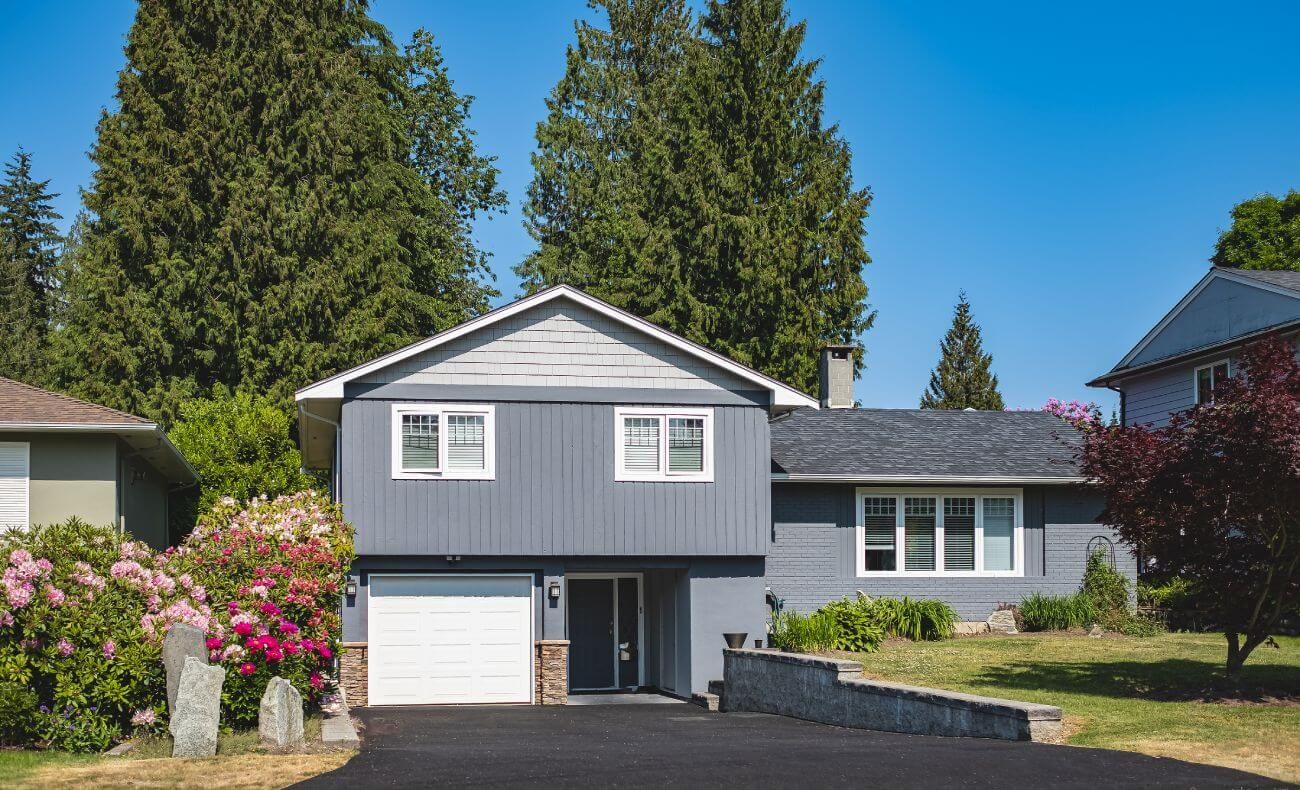 Here we've compiled a list of exterior brick paint color ideas to assist you in your paint selection. Keep reading if you wish to spruce up the appearance of your house or want a trendy exterior painting done for your new home.
Andiron: Its timeless dark green color has a Light Reflectance Value (LRV) of 5. Andiron is perfect for modern and contemporary houses. If your home is not modern or contemporary, that doesn't mean you cannot go for Andiron. It's a versatile color to bring a dramatic earthy look to various house styles. Combining natural elements like wood and stone siding with Andiron is like a match made in heaven.

Urbane Bronze: This one is among the top 2021 Sherwin Williams exterior paint colors. But Urbane Bronze remains homeowners' favorite in 2023. Urbane Bronze is a combo of dark and warm greige. It has an LRV of 8 that fits all sorts of house exteriors.
Mindful Gray: Mindful Gray is a sophisticated neutral-looking paint color with an LRV 48. It's perfect for those who want to create a welcoming house appearance. Mindful Gray has a gentle undertone and works great with shades of white to darker grays and black. It looks great on traditional-leaning homes and modern dwellings.



Universal Khaki: This one is more on the mid-toned warmer tan side. Universal Khaki has an LRV of 40 that combines ideally with wood accents. Creating a rustic, welcoming appearance on the house exterior is possible with Universal Khaki. This color works great with shades of brown, warm grays, and off-white.
Oyster White: This is an off-white color that can also be called a light greige. Oyster White gives off a warm and cozy vibe to houses. It's LRV 72 paint that looks good on traditional-style homes and modern farmhouses. Designers tend to create a contrast of dark siding with Oyster White.



Agreeable Gray: It's a beautiful warm, greige color that falls into the neutrals. Agreeable Gray is a versatile selection that looks great on various textures. It's a warm and inviting paint color with an LRV of 60. This color can be used as a field color and accent.



Inkwell: Inkwell is a perfect paint to add a modern, moody vibe to your house. It's one of the best gray paint colors with a robust blue undertone. It's not black, more on the side of deep charcoal gray. Inkwell is typically used with lighter siding to bring added aesthetics to the house exterior.
Peppercorn: Peppercorn is a dark gray tone that gives off a neutral tone. It's an LRV 10 color with excellent depth and nice softness. Peppercorn is a versatile shade that works as primary or secondary paint and even accent. This color fits various home styles, including commercial properties and apartment buildings.
Wool Skein: Wool Skein is a charming, welcoming, subdued beige/tan paint color. This color comes with an LRV of 63. Wool Skein works on various textures and can be paired with brick, stucco, and stone siding.
Evergreen Fog: This one was popular last year and still has a growing demand in 2023. Evergreen Fog is a nature-inspired color that looks great on farmhouses, craftsman-style homes, Victorian, and cottages. It's a perfect color to pair with wood, stone, and metal features.



Software: One of the top blue gray paint colors that give off a refreshingly modern vibe. Software is a neutral hue that looks great on homes near water, for example, lake houses. Software is so versatile that it can be used as light and dark accents. It also combines well with wood elements.
Dover White: This one is perfect for adding a calming and relaxing vibe to homes. Dover White is a light, creamy, off-white hue on the warmer side. It's an LRV 83 color for homes and is usually used as a main exterior paint or accent. Dover White has natural stone, wood, brick, and green accents.



Naval: It's an exotic dark color with a near-black navy hue. Naval has an LRV of 4 and a great depth with purple undertones. Naval is especially recommended for business buildings that wish to stand out. The color pops out well with white.



Cast Iron: It's green and works great as a main paint choice when wood and stone elements are involved. Cast Iron can add a nature-inspired vibe and is ideal for modern cabinets.



Dovetail: Last but not least, Dovetail- a versatile color with an LRV of 26. Dovetail is a mid-to-dark-toned gray paint that has depth and light softness to it. It can add an earthy and elegant vibe to homes. Dovetail pairs great with other shades of grays and all sorts of stones.
Contact Superior Pro to get a high-quality, long-lasting exterior paint job done using the best-selling product of Sherwin Williams.