What's the Difference Between Painting Contractors and Painters?
Painting Contractors typically operate with a larger team and coordinate various tasks, from preparation to finishing touches. They have standard procedures, use high-quality materials, and carry " painting contractor insurance " to cover potential mishaps. Their organized approach ensures efficiency and quality control throughout the project.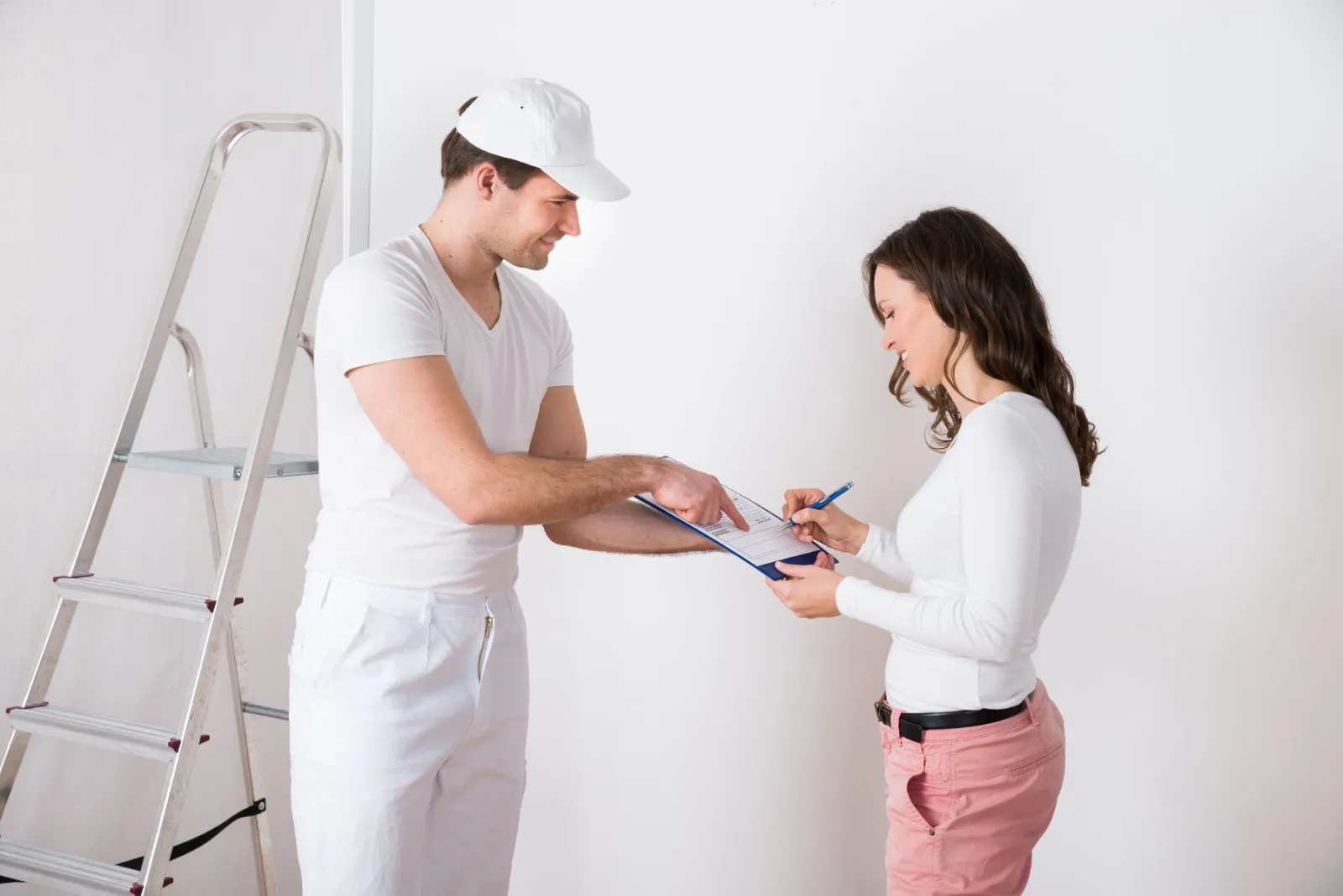 On the other hand, individual Painters may offer a personalized touch but can lack the resources to handle complex tasks. For instance, if you are considering painting a stucco exterior, a painting contractor's expertise will be valuable, while an individual painter might lack the necessary experience. This blog post sheds more light on the complexities of painting stucco exteriors .
Why Should You Consider Hiring a Residential Painting Contractor?
Quality Assurance : Residential painting contractor understand that painting is more than just applying color. They focus on surface preparation, appropriate techniques, and quality materials to provide a lasting and aesthetically pleasing result.
Insurance & Warranty : Safety is a key concern, and residential painting contractor provide " painting contractor insurance " to protect against unforeseen circumstances. This coverage and warranties on their work build trust and safeguard your investment.
Timely Completion & Expertise : Residential painting contractor have the manpower and expertise to complete projects on time without compromising quality. Whether a large-scale project or specialized tasks like home exterior stucco painting , they have the necessary skills and resources to deliver exceptional results.
Versatility : Residential painting contractor often offer additional services and expertise in windows, siding, roofing, gutters, doors, and stucco. This broader scope allows them to handle complex projects and provide comprehensive solutions beyond painting, making them a convenient one-stop solution for your home renovation needs.
When Can You Hire a Painter?
Small-Scale Projects : A painter might be the perfect choice for a small room or a straightforward task. They can provide a more flexible and cost-effective solution, particularly if you already have a clear vision for the space.
Personal Connection : If you have previously worked with a painter and were satisfied with their work, it might make sense to hire them again. They could understand your preferences and work efficiently to meet your expectations.
Are There Risks in Not Hiring a Painting Contractor?
Quality Issues : Without the oversight and resources of a residential painting contractor , you might face inconsistencies in quality, which could lead to dissatisfaction or the need for repairs down the line.
Specialized Projects : Tasks like home exterior stucco painting require specialized skills and equipment. Without the right expertise, costly mistakes could require professional intervention later on.
Lack of Insurance : Individual painters may not carry " painting contractor insurance ," making you liable for accidents or damages during the project. This risk can lead to unforeseen expenses and legal complications.
Time Management : Projects may become delayed without the structured planning and resources that a residential painting contractor provides. Individual painters may have to manage multiple tasks alone, leading to extended timelines, which could disrupt your plans and add to the overall cost.
These risks highlight the importance of carefully evaluating your options, particularly for complex or large-scale projects. The assurance of quality, safety, and timeliness that a residential painting contractor offers can make them a valuable choice for many homeowners.
What Should You Choose for Your Project?
For Large-Scale or Specialized Projects : If your project involves multiple rooms, specific textures, or requires specialized techniques, a residential painting contractor is likely the best choice. Their comprehensive services ensure that every detail is handled with professional care.
For Small-Scale or Budget-Friendly Projects : An individual painter can be a good option if you have a single room or a limited budget. Understand their limitations, particularly if you require specialized services like stucco painting.
Making the Right Choice
The choice between hiring a painter or a residential painting contractor will greatly depend on your specific needs, budget, and expectations. Thoroughly researching and considering your options can help ensure you are satisfied with the final result.
Whether it's a complete exterior makeover or a simple room refresh, Superior Pro offers various services, including windows, siding, roofing, gutters, doors, and stucco. Explore our website to discover how we can transform your home today!